Product Description
Product Details
1. Mercaptoacetic acid is an intermediate for the production of thiopyran (captoli), biotin, sulphuric acid, sodium dithiosuccinate and other pharmaceuticals, as well as synthetic cysteine, hormones, industrial Disinfectant and an important raw material for the synthesis of sulfuric acid. Thioglycolic acid is used as an antioxidant and stabilizer in the medicament to enhance the stability of the main drug and prolong the expiration date of the pharmaceutical preparation.
2. Ammonium and sodium salts of thioglycolic acid are mainly used as hair curling agents, calcium salts can be used as depilatory agents, initiators for polymerization reactions, accelerators and chain transfer agents, and can be used for hair removal before beauty, clinical surgery and animal experiments.
3. Mercaptoacetic acid is used to make epoxy resin, bisphenol A catalyst, and can also be used as the basic raw material for synthesizing PVC transparent plastic and organic antimony, organotin heat stabilizer.
4. Thioglycolic acid is a sensitive reagent for the determination of iron, molybdenum, aluminum, tin, etc., and the ore is an inhibitor of copper sulfide and iron sulfide minerals. Used in the petrochemical industry and railway sector for the cleaning and descaling of equipment and rails. It can be used as a crystal nucleating agent for processing and molding of polypropylene, as a modifier for paints, fibers, or as a quick-acting agent for carpets. It can also be used as a stabilizer for polyvinyl chloride and rubber, a chemical for cold perm, and a pharmaceutical intermediate.
5. Mercaptoacetic acid is used as a photometric method for the determination of molybdenum, bismuth and iron, and as a masking agent.
6. Mercaptoacetic acid is used as a metal surface treatment agent. Adding a very small amount of thioglycolic acid can improve the cleaning effect of the metal cleaning agent and the immersion liquid, and can inhibit the corrosion of the surface of the metal to be treated, so it is often used as a rust inhibitor in the precision processing of metals.
7. Mercaptoacetic acid is used as a low toxicity or non-toxic stabilizer for polyoxyethylene. Mercaptoacetic acid stannic acid, stannous ester, octyl ester, 2-ethylhexyl ester, methoxybutyl ester, ethoxyethyl ester, etc. have low toxicity and non-toxicity, and the above esters are approved by the US Food and Drug Administration. The class can be used as a low toxicity non-toxic stabilizer. It can be used in the processing of PVC water pipes, pumps and other products, food packaging, equipment pipelines in food processing plants, cosmetics factories and pharmaceutical factories, and these stabilizers improve the transparency and thermal stability of products. .

8. Mercaptoacetic acid as a corrosion inhibitor for petroleum exploration. Thioglycolic acid can be an excellent corrosion inhibitor for olfactory salt completion fluids. In the case of oil exploration drilling high-pressure wells, in order to protect the oil and gas layers and reduce damage to the formation, bromide-free solid-phase completion fluids are required. The concentrated solution of the salt is highly corrosive and corrosive with increasing temperature. The corrosion inhibitor that inhibits salt water corrosion at high temperature is only a sulfur-containing compound. The thioglycolate chemically reacts with the metal at a certain temperature to form a dense FeS protective film, which acts as a corrosion inhibitor.
Chemical Property
This product is a colorless transparent liquid with camphor odor, mp-80 ° C, bp 117 ~ 118 ° C, n20D 1.3960, relative density 0.801, fp56 ° F (13 ° C), almost insoluble in water, but can form azeotrope with water The product has a boiling point of 87.9 ° C, a water content of 24.3%, and a ketone content of 75.7%, and is miscible with an organic solvent such as phenol, aldehyde, ether or benzene.
Packing
25 kg/barrel 260 kg/barrel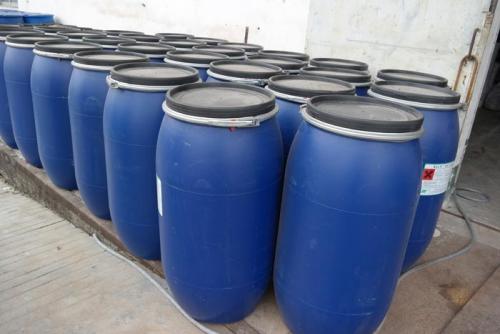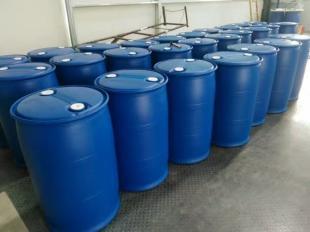 Why did you choose us?
1.Huijinchuan Chemical, own factory storage, direct exit.
2. The product is environmentally friendly, high in content, and standardized in one machine production.
3. Fast delivery, guarantee pre-sale and after-sales standard service, online service, please contact us.
4. We guarantee the sale of genuine products, and never reduce the purity used to deceive customers.
We guarantee the sale of genuine products, and never reduce the purity used to deceive customers.
We guarantee the sale of genuine products, and never reduce the purity used to deceive customers.
5. Sincerely await your arrival.