Product Description
Product Application( Food Additive Xanthan Gum )
Use as an emulsion stabilizer and thickener, China's provisions can be used for noodles, cakes, biscuits, shortening, instant coffee, fish products, ice cream, popsicles, ice cream, the maximum use of 10g / kg; in bread, jelly, dairy products, The maximum use amount of meat products, jams and flower sauces is 2.0g/kg; the maximum use amount in beverages is 1.0g/kg. Uses Stabilizers; thickeners; emulsifiers (water-based foods such as dairy products, salads); suspensions; foam enhancers. A strong gel is obtained when formulated with 2:1 guar gum. It is used to enhance and improve the stability, concentration and density of sauces, sauces, canned puddings, frozen foamed milk, etc. Uses Widely used in food processing, oil drilling, pesticides, seeds, coatings, feed, daily chemicals, textile printing and dyeing, paper, tobacco, foundry, fire protection and many other industries. Use As a food additive, it is also used in oilfield drilling applications for biochemical research. Stabilizers and emulsifiers for food, non-food and cosmetics.
Chemical Property (Xanthan Gum Pharmaceutical Grade )
Milky white to light tan powder. It is soluble in water and translucent viscous liquid at room temperature, and is insoluble in organic solvents such as ethanol, isopropanol and acetone. The aqueous solution of xanthan gum has good viscosity-increasing property and is quite stable in the range of -4 to 80 ° C. When the concentration of ethanol, isopropanol or acetone in water exceeds 50% to 60%, it will cause precipitation of xanthan gum. . The ability to resist acid and alkali and bio-enzymatic degradation is very strong. In the range of Ph value of 1.5 to 13, the viscosity of the xanthan gum aqueous solution is not affected by the Ph value.
Packing&Delivery
25kg/bag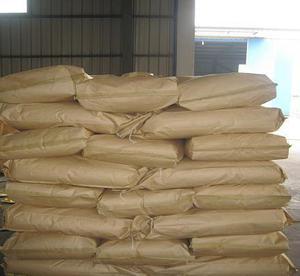 Company profile
Jinan Huijinchuan Chemical Co., Ltd. specializes in the supply of chemical raw materials, the main categories are Water Treatment Agent , Food Additive (Preservatives, antioxidants, color protectants) , Feed Additive , Daily Cosmetics Raw Materials the four kinds . Besides We are also agents of some Fertilizer Raw Material and Other Chemical such as organic fertilizer , Pesticide Raw Materials , Organic Solvent , Inorganic Salt ....
dustrial / Pharmaceutical Grade Price