Product Description
Nickel sulfate CAS 7786-81-4

English name: Nickel sulfate
CAS No.: 7786-81-4
Molecular formula: NiO4S
Molecular weight: 154.76
EINECS number: 232-104-9
Related Categories: Amino Acids; Inorganic Chemicals; Inorganic Salts; Inorganics; Metal and Ceramic Science; Nickel Salts; Salts
Mol file: 7786-81-4.mol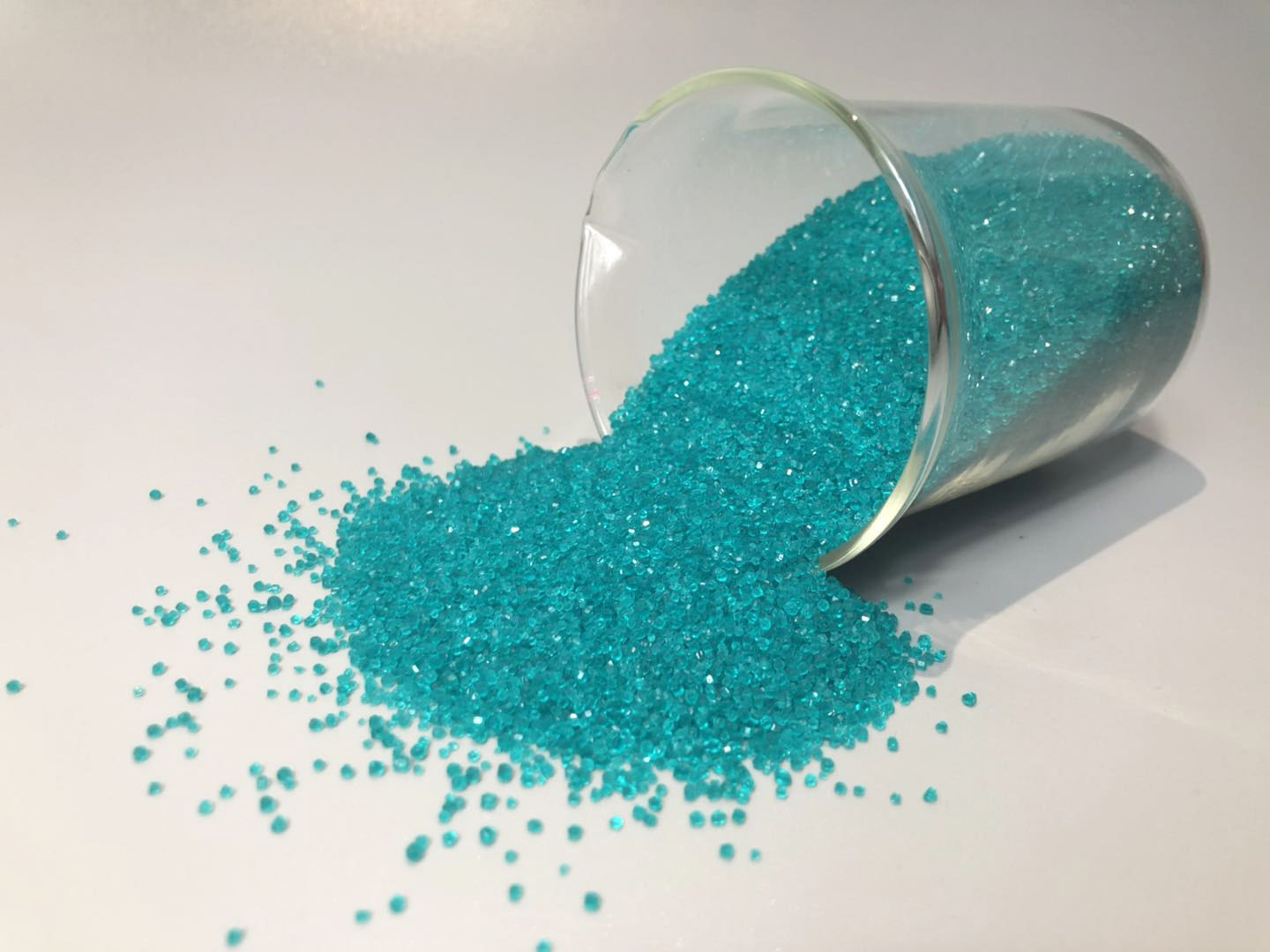 Nickel sulphate, also known as nickel bismuth, has a blue or green crystal appearance and is an important nickel salt soluble in ethanol and ammonia. There are three forms of nickel sulfate crystals in the natural world: anhydrous, hexahydrate and heptahydrate. The products sold in the market are mainly composed of six waters, including α and β crystal forms, and α type is blue and green tetragonal crystals, β type. It is green transparent crystal, slightly soluble in alcohol and soluble in methanol. The main application fields are as follows:
1, used in the electroplating industry, is the main nickel salt of electroplated nickel and electroless nickel, and also a source of metal nickel ions, which can dissociate nickel ions and sulfate ions during electroplating.
2. In the production of hardened oil, it is a catalyst for hydrogenation of oils and fats.
3. The pharmaceutical industry is used to produce a catalyst for the oxidation of vitamin C.
4. In the inorganic industry, it is used to produce other nickel salts such as nickel sulfate, nickel oxide, nickel hydroxide, nickel carbonate and the like.
5. The nickel sulphate used in the printing and dyeing industry is used as a mordant for the preparation of phthalocyanine blue complexing agent and vat dye.
Among the above-mentioned applications in many industries, it is the largest in the field of electroplating, electroless plating and rechargeable batteries.
Nickel sulfate is dissolved in water and replaced with iron or zinc to form iron sulfate or zinc and metallic nickel. However, nickel often covers the surface of iron or zinc, affecting further reactions. The replaced nickel should be gradually removed or other components added, so that the displaced nickel is loose and does not affect further reaction.


FAQ
Q1: Are you a manufacturer or trading company?
A: We are both. But we have our partner factory. We open factory information for you. And you are warmly welcome to visit us and our factory!

Q2: How to contact with us?
A: Click the Alibaba "Contact Supplier" And then send us message the product you interest in, you will get reply within 24 hours.Any contact way shown in our website can be avialable withn 24 hours.
Q3:Which kind of payment terms do you accept?
A: For small order,you can pay by T/T,L/C,Western Union or Paypal,nomal order by T/T to our company account
Q4: Can you give me a discount price?
Surely, it depend on your Qty.

Q5: How can I get a sample?
Free samples is available, but freight charges will be at your account and the charges will be return to you or deduct from your order in the future.

Q6: How to confirm the Product Quality before placing orders?
You can get free samples for some products, you only need to pay the shipping cost or arrange a courier to us and take the samples. You can send us your product specifications and packing and shipping requirements, and we will do our best to meet your needs.
SGS CERTIFICATION