Product Description
Nickel sulfate CAS 7786-81-4

English name: Nickel sulfate
CAS No.: 7786-81-4
Molecular formula: NiO4S
Molecular weight: 154.76
EINECS number: 232-104-9
Related Categories: Amino Acids; Inorganic Chemicals; Inorganic Salts; Inorganics; Metal and Ceramic Science; Nickel Salts; Salts
Mol file: 7786-81-4.mol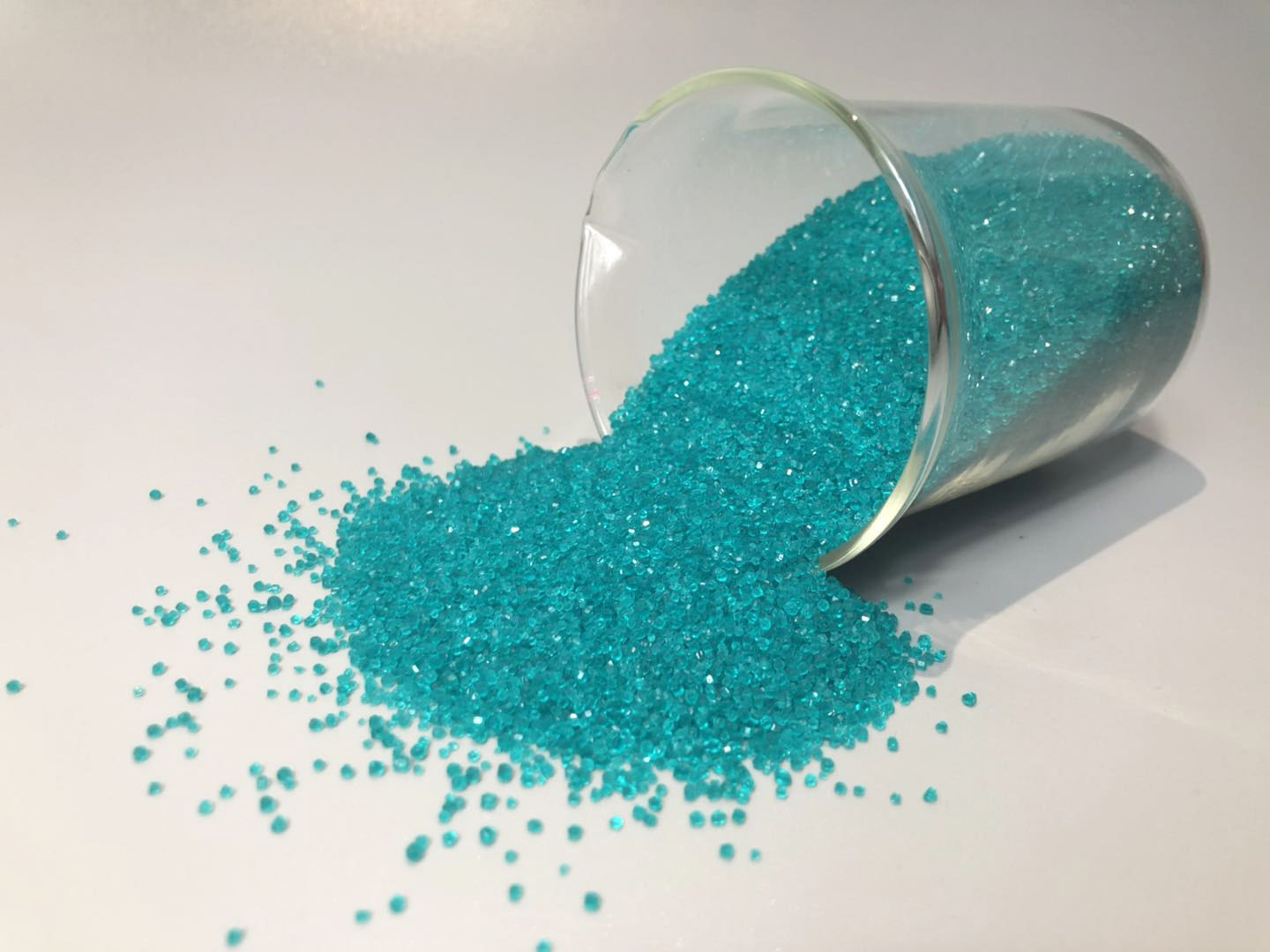 Nickel sulphate, also known as nickel bismuth, has a blue or green crystal appearance and is an important nickel salt soluble in ethanol and ammonia. There are three forms of nickel sulfate crystals in the natural world: anhydrous, hexahydrate and heptahydrate. The products sold in the market are mainly composed of six waters, including α and β crystal forms, and α type is blue and green tetragonal crystals, β type. It is green transparent crystal, slightly soluble in alcohol and soluble in methanol. The main application fields are as follows:
1, used in the electroplating industry, is the main nickel salt of electroplated nickel and electroless nickel, and also a source of metal nickel ions, which can dissociate nickel ions and sulfate ions during electroplating.
2. In the production of hardened oil, it is a catalyst for hydrogenation of oils and fats.
3. The pharmaceutical industry is used to produce a catalyst for the oxidation of vitamin C.
4. In the inorganic industry, it is used to produce other nickel salts such as nickel sulfate, nickel oxide, nickel hydroxide, nickel carbonate and the like.
5. The nickel sulphate used in the printing and dyeing industry is used as a mordant for the preparation of phthalocyanine blue complexing agent and vat dye.
Among the above-mentioned applications in many industries, it is the largest in the field of electroplating, electroless plating and rechargeable batteries.
Nickel sulfate is dissolved in water and replaced with iron or zinc to form iron sulfate or zinc and metallic nickel. However, nickel often covers the surface of iron or zinc, affecting further reactions. The replaced nickel should be gradually removed or other components added, so that the displaced nickel is loose and does not affect further reaction.
Company profile
Jinan Huijinchuan Chemical Co., Ltd. specializes in the supply of chemical raw materials, the main categories are Water Treatment Agent , Food Additive (Preservatives, antioxidants, color protectants) , Feed Additive , Daily Cosmetics Raw Materials the four kinds . Besides We are also agents of some Fertilizer Raw Material and Other Chemical such as organic fertilizer , Pesticide Raw Materials , Organic Solvent , Inorganic Salt ....